KRO COFFEE VINOHRADSKÁ
Specialty coffee & breakfast all day long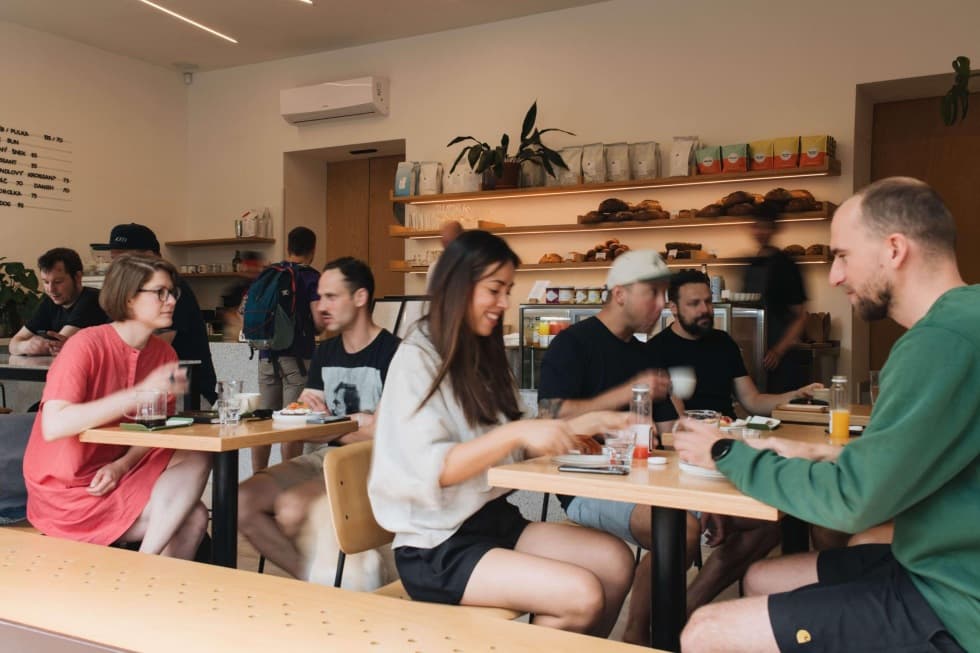 Our espresso bar and bakery at Jiřího z Poděbrad, where you can satisfy your hunger any time of the day. In addition to carefully brewed coffee from popular local roasters like Doubleshot, we serve crunchy pastries and sourdough bread made by our own bakers in Vršovice, fresh sandwiches and a selection of sweet and savoury breakfasts, both to go or for a quick sit-down meal throughout the day.
OR, if you love our signature kro combos, we serve them (both chicken and vegetarian) even when the bistro next door is full or closed.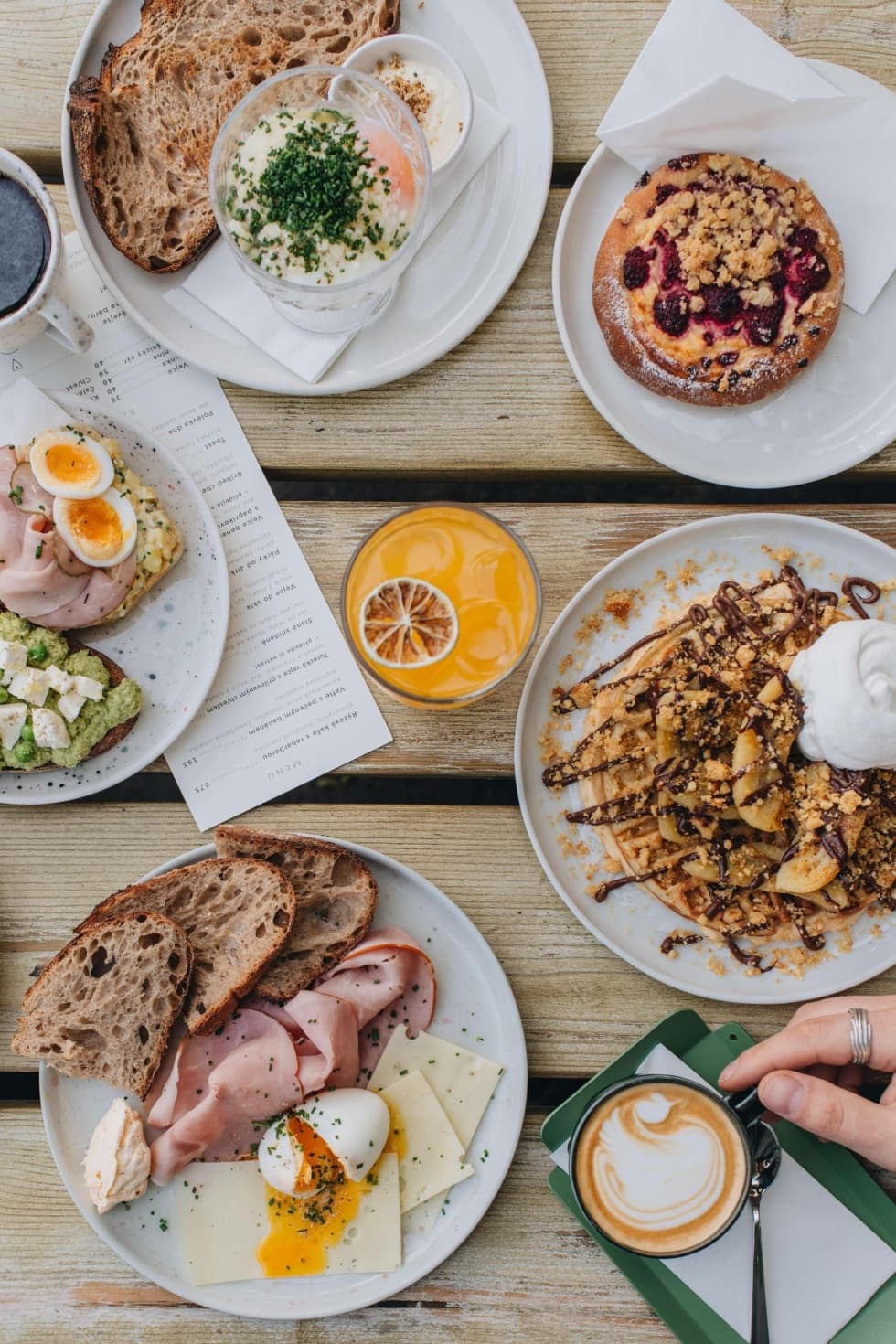 Our food and drink menus change regularly according to season and current inspiration. Every item they feature reflects our philosophy that even everyday, casual food should bring you joy (with its thought-through combinations of flavours and textures), be healthy and be prepared with carefully selected primary ingredients.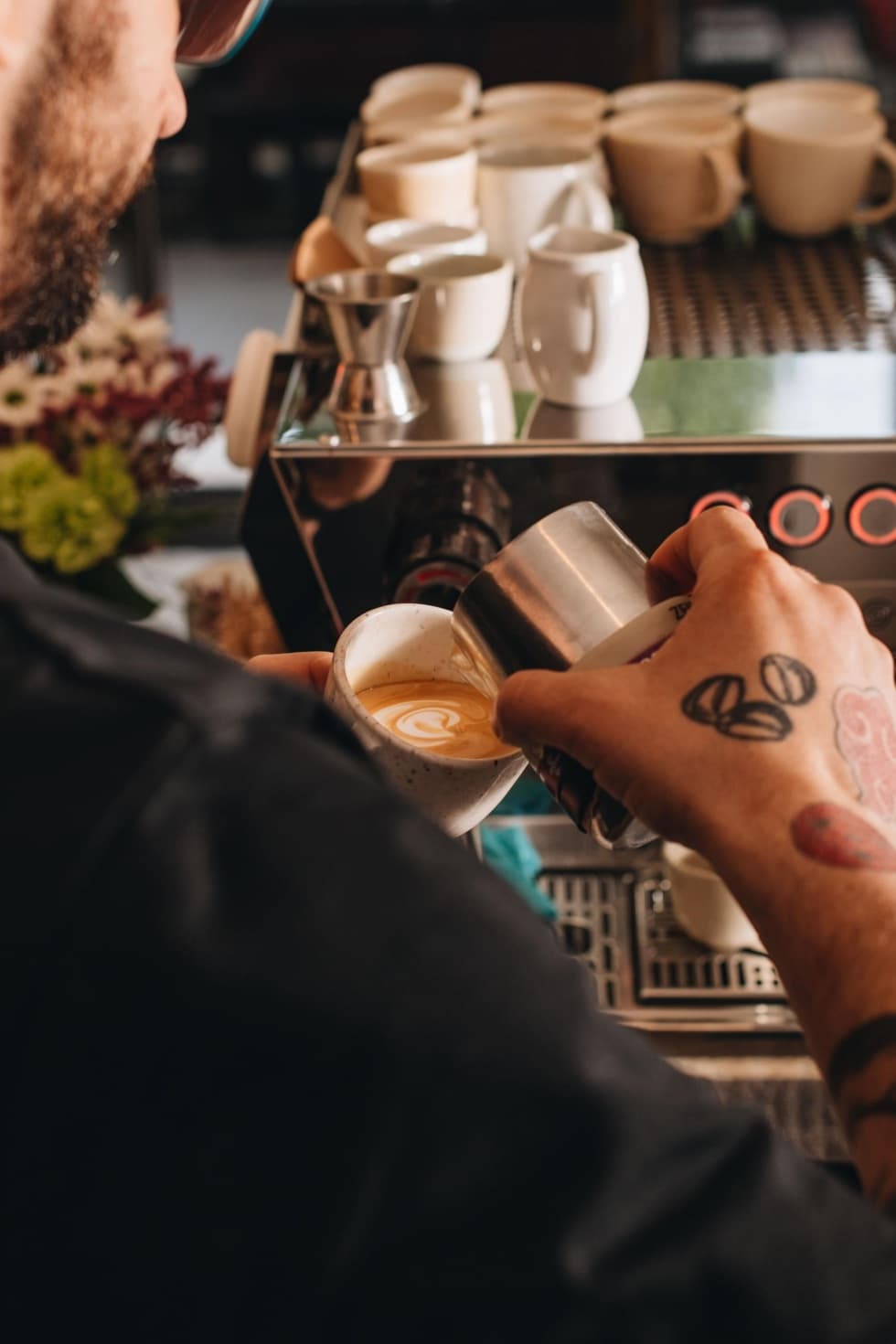 That's why we use milk from David Kolman from the Krasolesí farm, oat milk from Živina, eggs from the free-range Lohmann Brown hens pastured by Z_louky, cheese from the Skála dairy, sausages from butcher Jirka in Střimelice, ciders and natural wine that our friends have grown and produced without chemicals, or our own home-made kombucha.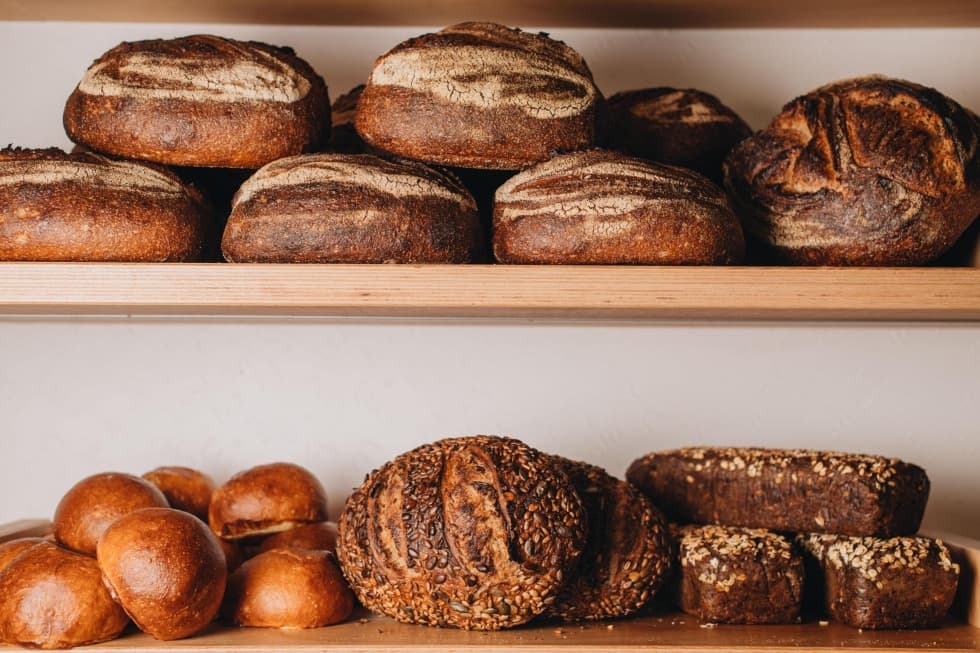 That's why we make a lot of our food from scratch in our large bakery and prep-kitchen in Vršovice: sourdough bread, milk buns and pastries both savoury and sweet (from flour milled on the stone in Krišnův Dvůr or the Pekárek Mill in the Bohemian-Moravian Highlands), but also tempeh, sauces, syrups and other essential seasoning ingredients; you can taste them in the café as part of the menu, or buy them for your own home experimentation.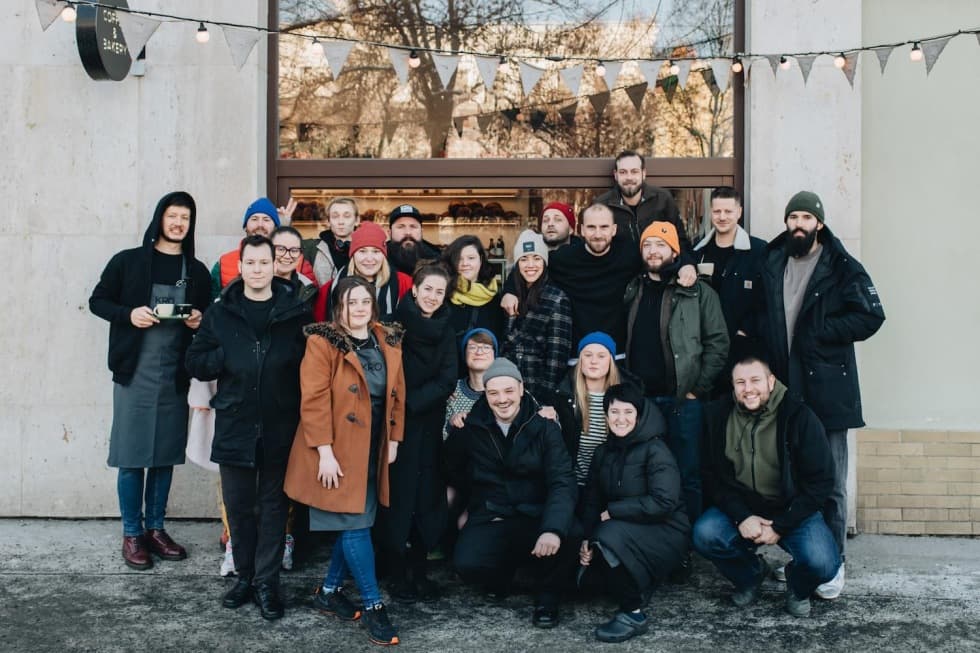 About us
Cosy Norwegian pubs, fine dining experience, and a yearning for the grilled chicken of our childhood: discover the structure of KRO DNA.
Work with us
Feel like joining our /kruː/? Check out our current job vacancies, or let us know if you have a dream job in mind.